Boardwalk Games
Boardwalk offers a wide berth for the development of one's strategy and skill; from small and simple to large and complex. Sometimes I just play it for the adventure.
These are single-player games, and they may be dealt identically to players in competition.
See the Introduction to Hopscotch and Hopski for how to play.
It's like "Wild Chess". See the documentation for more about the games.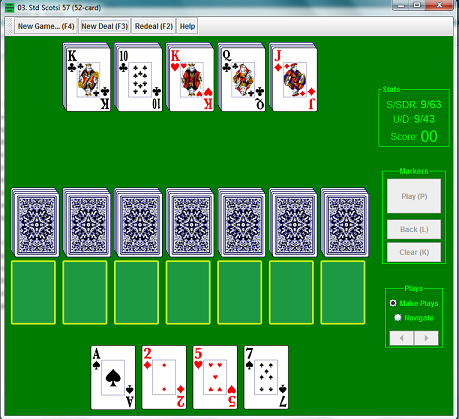 There are 63 options to the player on the deal in
52-card Scotsi
Cheshire with 105 Cards (a 100-minute game):
(13 x 12 = 156 options on the deal)